Ideas from Unit 1707: Refreshing Responsive Web... →
Together, Get it Done! Refresh your website with our new Responsive Web Design. YOURS for FREE if you avail our New Standard Package. *This promo is valid for a  limited time only, so hurry and get it now!      WebFocus Solutions, Inc. When you see a website with stunning graphics and easy navigation, it must definitely be one of our masterpieces. It must definitely be one of our many website...
2 tags
"If you want to build a ship, don't drum up people to collect wood and don't..."
– Antoine de Saint-Exupéry, author of Le Petit Prince. (via zachklein)
6 tags
New.Myspace, New.Problems
nerdology: Those of you who have been following me for a while (or know me personally) know that Myspace is one of my favorite things to talk about. I have said before that I would drop everything to be the CEO of that company, and I'm only half kidding when I say that. When Myspace released a video of their redesigned site I was elated. Watching (fictional person) David create an account and...
13 tags
9 tags
Online Banking Attacks Were Work of Iran, U.S.... →
infoneer-pulse: The attackers hit one American bank after the next. As in so many previous attacks, dozens of online banking sites slowed, hiccupped or ground to a halt before recovering several minutes later. But there was something disturbingly different about the wave of online attacks on American banks in recent weeks. Security researchers say that instead of exploiting individual...
4 tags
Twitter has started rolling out the option to... →
6 tags
6 tags
10 jobs being automated at a surprising pace →
Joe McKendrick, smartplanet.com Many jobs thought to be immune from automation are increasingly being conducted by machines.
8 tags
7 tags
11 tags
The best use of Pinterest yet: Police mugshots!
bitshare: Hey, your food recipe pins are nice and all, but you know what is better? Police mugshots, right on Pinterest. Give it up to The Mercury Police Department in Pottstown to go balls out and use social media to their full advantage, posting police mugshots on the hottest image sharing network around. Read More
8 tags
Russia backtracks on internet governance proposals →
infoneer-pulse: Russian-backed proposals calling for 193 countries to be given "equal rights to manage the internet" have been pulled at a UN conference in Dubai. The US had threatened to block the suggested additions to an international communications treaty. It wants the treaty to make minimal reference to the internet, warning to do otherwise risks state interference. » via BBC
7 tags
Hacking the Human Brain: The Next Domain of... →
infoneer-pulse: It's been fashionable in military circles to talk about cyberspace as a "fifth domain" for warfare, along with land, space, air and sea. But there's a sixth and arguably more important warfighting domain emerging: the human brain. This new battlespace is not just about influencing hearts and minds with people seeking information. It's about involuntarily penetrating, shaping,...
6 tags
6 tags
"Live in the future, then build what's missing."
– Paul Graham, in his latest essay "How To Get Startup Ideas". He actually further refines the quote later on to be "Live in the future and build what seems interesting," but I like this one more. Great stuff. (via parislemon)
8 tags
4 tags
9 tags
How the ITU wants to regulate the Internet
bitshare: If we're not careful as a society, we may end up with a closed Internet, regulated by big corporations with only their deep pockets in mind. It was a close call with SOPA, which as a unified front we were able to stop. The wheels never stopped turning after SOPA, as we have encountered ACTA and CISPA. Now it seems the ITU is trying to get in on the Internet, and bring regulations that...
3 tags
8 tags
visualsundae: Jen Stark | sculpture →
visualsundae: Jen Stark is a young contemporary artist of psychedelic things. "American artist Jen Stark was born in Miami, Florida in 1983 and received her BFA from Maryland Institute College of Art in 2005. Her kaleidoscopic artwork brings to mind fractals, rainbows, geodes and topographic maps. Her…
10 tags
6 tags
8 tags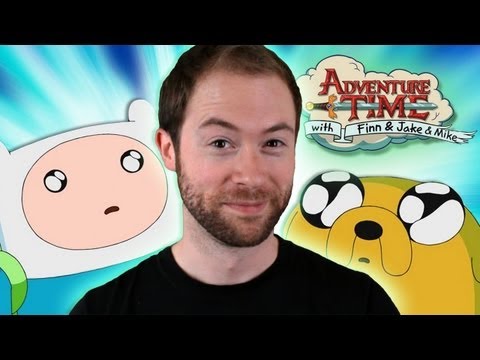 14 tags
H-Sphere Control Panel Upgrade
Dear valued clients, In a continuing effort to provide you a better web hosting service, we will be conducting series of version upgrades for our H-Sphere control panel. We are aiming to run the latest version of H-sphere to support the most updated Operating systems, system packages such as latest PHP version, Software updates like FTP, anti-virus, Apache version, MYSQL version, improves...
6 tags
Your phone will soon be your new doctor — GigaOM →
smarterplanet: Soon, your phone will know more about your health history and fitness goals than your doctor does. And according RunKeeper founder Jason Jacobs, when this plays out at scale, it will change the dynamic between you, your doctor and the traditional healthcare system. Imagine a day when your phone has all of your health information. It knows your goals, your time horizons and...
6 tags
6 tags
8 tags
Keeping your clouds healthy
bitshare: Cloud technology has allowed many businesses to expand and work more efficiently and effectively. The power of The Cloud allows businesses to access data from any location, at any time. Read More
6 tags
Warning over shortage of engineering graduates →
infoneer-pulse: The UK needs to increase by as much as 50% the number of science, technology, engineering and maths (Stem) graduates it is creating, a report says. The study, by the Royal Academy of Engineering, says 100,000 Stem graduates are needed a year just to maintain the status quo. It argues the UK is already slipping down the international innovation league tables. The UK has...
8 tags
Cyberattacks on 6 American Banks Frustrate... →
infoneer-pulse: Six major American banks were hit in a wave of computer attacks last week, by a group claiming Middle Eastern ties, that caused Internet blackouts and delays in online banking. Frustrated customers of Bank of America, JPMorgan Chase, Citigroup, U.S. Bank, Wells Fargo and PNC, who could not get access to their accounts or pay bills online, were upset because the banks had not...
8 tags
8 tags
Iran Announces Plan To Launch Domestic Internet By... →
infoneer-pulse: It seems that the Iranian government is working to take even tighter control of the country's already heavily-censored version of the Internet. The government said that it's going to launch its own domestic Internet, and that the system will be fully operational by March 2013, according to Reuters and others (who, in turn, seem to be basing their reports on the Iranian media)....
6 tags
Reddit's Database Has Two Tables →
nosql: Considering the fast evolution of NoSQL databases, the topic is now very old (from 2010). But read the comments on the original post, Hacker News, and Reddit to see what people think today about extreme denormalization, schemas, relational and NoSQL databases. Original title and link: Reddit's Database Has Two Tables (NoSQL database©myNoSQL)
6 tags
The webOS Dark Horse →
parislemon: Over the course of the next year, I'm guessing we see more and more Android partners get fed up with some aspect of the OS — be it the hardships making money, Google's own intentions, lawsuits, etc. With that in mind, webOS remains a dark horse for something interesting.  But, as Brian X. Chen points out, HP is putting fewer and fewer resources into it as the move to open source the...
6 tags
5 tags
4 tags
Watch
funnyordie: KFOD Local News: Olympics KFOD delivers a comprehensive local take on the London Olympics.
7 tags
Supermarkets Try Customizing Prices for Shoppers →
infoneer-pulse: It used to be that with dedication and a good pair of scissors, one grocery shopper could get the same coupons — and cheap prices — as another. At a Safeway in Denver, a 24-pack of Refreshe bottled water costs $2.71 for Jennie Sanford, a project manager. For Emily Vanek, a blogger, the price is $3.69. The difference? The vast shopping data Safeway maintains on both women...
6 tags
10 tags
6 tags
9 tags
Android Is... Still Getting Destroyed In Mobile... →
parislemon: Mobile Safari hit 66.22% share of mobile browsing in July, the highest number yet that NetMarketshare has calculated for the browser. Android is growing too, at 19.41%, but amazingly, not as quickly.  John Gruber wonders how this could be given what we're told about Android market share: Not sure how to square the disparity here other than to assume that an awful lot of Android...
5 tags
5 tags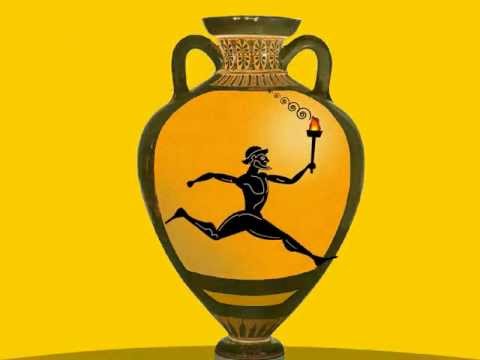 5 tags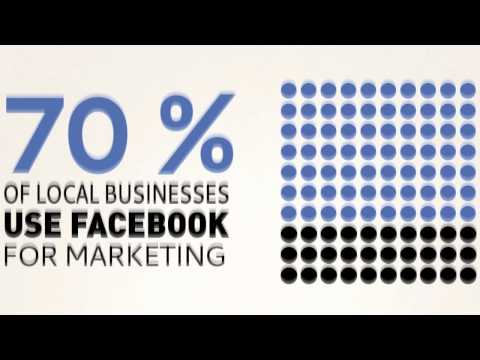 4 tags
Twelve Positive Steps for Mental Health
1. Think positive 2. Eat well and keep active 3. Learn new skills 4. Keep in touch with friends 5. Set personal goals 6. Get involved - volunteer 7. Talk about it 8. Ask for help 9. Learn to cope with changes that affect you 10. Treat yourself well 11. Relax 12. Laugh!
5 tags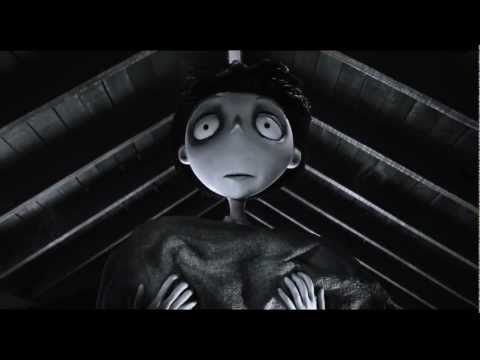 12 tags
"When the country elected Barack Obama just four years ago, Twitter was a..."
– Technology - Rebecca J. Rosen - 59% of Young People Say the Internet Is Shaping Who They Are - The Atlantic (via infoneer-pulse)
13 tags
"When you see a website with stunning graphics and easy navigation, it must..."
– WebFocus Solutions, Inc. [www.webfocus.ph]
8 tags
Technoccult: Kardashians Get 40 Times More News... →
Could you believe this?! Why, oh why? Carbon dioxide emissions are not just warming up our atmosphere, they're also changing the chemistry of our oceans. This phenomenon is known as ocean acidification, or sometimes as global warming's "evil twin" or the "osteoporosis of the sea." Scientists have warned that it poses a serious threat…